William Bennett Law | Criminal Defense Attorney for Those Arrested For DUI Manslaughter in St. Petersburg and the Tampa Bay Areas
What is a DUI Manslaughter charge?
According to Florida law, when a person operates a vehicle while under the influence and kills another person or unborn child, that person has committed DUI manslaughter.
Driving under the influence can consist of a person with a blood alcohol level of 0.08 grams in their system or a person under the influence of a substance that impairs their normal driving faculties.
The criteria required for DUI Manslaughter charges include:
Defendant drove a vehicle
The defendant drove a vehicle while under the influence of alcohol or drugs
While driving the vehicle, the defendant caused the death of another person or unborn child
Have you been arrested at a DUI roadblock or sobriety checkpoint in Pinellas County? Click here to learn more.
What is the punishment for vehicular Manslaughter while intoxicated in Florida?
Being charged with Vehicular Manslaughter while intoxicated is a serious crime and should not be treated with the same level of attention as a regular DUI charge. A conviction is a second degree felony and punishable by up to 15 years in prison and a $10,000 fine. You need to hire an experienced DUI lawyer right away that can defend your rights. The law offices of William B. Bennett, P.A. in St. Petersburg, FL can help.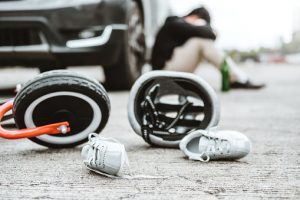 If the defendant left the scene of the accident or failed to provide necessary information as required by law, the charge may be increased to a first degree felony punishable by up to 30 years in prison and a $15,000 fine.
In a DUI Manslaughter case, if convicted, the defendant's driving privileges are revoked for life. Even if there is no prior convictions, the defendant will automatically receive 10 years in prison for killing another person while under the influence.
Can you get a DUI Manslaughter charge dropped?
At the law offices of William B. Bennett, P.A., we work hard to protect your rights and defend your DUI manslaughter case aggressively. Even the very best lawyer cannot guarantee that charges will be dropped in such a case. That said, there are a number of defenses that can be used including using accident reconstruction experts to help prove that the defendant's actions did not cause the death of the victim.
Additionally, expert testimony may be used to help prove the defendant was not intoxicated at the time of the accident.
If you or a family member has been charged with a DUI Manslaughter crime in St. Petersburg, please call the law offices of Criminal Defense Attorney, William B. Bennett, P.A. at (727) 821-8000 and let an expert DUI lawyer walk you through the process of handling your case. Our initial consultation is complementary and we can go over how we will help your case. Call us or contact us through the website here.