When a strong legal defense is needed, you can count on the Law Office of William B. Bennett.
If you have been accused of a crime, you need to hire a St Petersburg Criminal Defense lawyer you can trust. The Law Office of William B. Bennett has been providing aggressive representation for clients against criminal charges for over 25 years. Any criminal arrest affects your freedom, finances, health and family. It can be a stressful time. We work with your case to get a complete picture in order to fight for your rights.
We handle all aspects of a case including jail release, litigation and court trials. We have fought for thousands of clients over the years and have handled criminal defense cases involving DUIs, false arrests, sex crimes, white collar crimes and more.
Our office is conveniently located in St. Petersburg just across the Howard Frankland bridge. This allows us to effectively serve clients throughout the Tampa Bay areas.
St Petersburg Criminal Defense Overview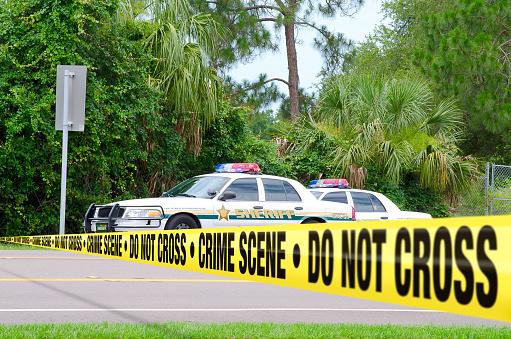 Prosecutors must file all criminal charges beyond a reasonable doubt. Whether your crime is a misdemeanor or a felony, you should consult with a St Petersburg Criminal Defense attorney to understand your rights and the possible outcome of your case. Felonies are prosecuted more heavily than a misdemeanor. However, either one can adversely effect your record.
In some cases the best defense is a constitutional or procedural violation such as violation of the fourth amendment and suppressing evidence. In other criminal defense cases, we may be able to challenge the credibility of a witness.
Types Of Cases
As an experienced St Petersburg criminal defense law firm, we can defend your rights in cases involving:
How we can protect you
After your arrest, you have numerous urgent questions about your case. William B. Bennett is an effective criminal justice attorney who is available immediately to discuss your options and advise you on next steps and potential outcomes. Our approach depends on your individual circumstances and the charges against you, and may include:
Protecting your constitutional rights
Arguing for the court to set a fair bail
Investigating your case and formulating a defense strategy
Negotiating for a reduced sentence or a diversion program, if in your best interest
Challenging the state's case at trial
Enforcing your right to a speedy trial
Retain an experienced St Petersburg Criminal Defense Lawyer
For effective representation in the criminal courts, call St. Petersburg defense lawyer William Bennett at William B. Bennett, P.A. at (727) 821-8000 or contact us online.