William Bennett: Criminal Defense, Family Law, Personal Injury and Top 100 Trial Lawyer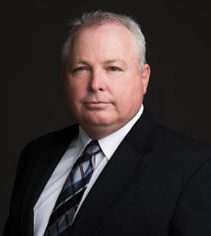 William Bennett began his legal career as a prosecutor in the Sixth Judicial Circuit of Florida. Bill was a Lead Trial Attorney and a Felony Prosecutor handling cases from DUI to Homicide. Bill left the Office of the State Attorney to become the legal advisor to the Orlando Police Department and the City Prosecutor for the City of Orlando.
In 1991, William Bennett became a partner in the Law Firm of Kidder & Bennett, P.A. Initially, Bill's practice centered around Criminal Defense and Personal Injury. Given Bill's extensive knowledge in these fields, he was requested by several police department heads to teach "Search and Seizure and Trial Tactics" to their officers. In 1994, Bill began practicing in the area of family law as well as criminal law. Bill found there to be a lot of overlap in these types of cases, as well as the need for a compassionate, but serious attorney. Because of Bill's aggressive and methodical pursuit of his criminal cases, law enforcement officers began to reach out to Bill for his assistance not only in their law enforcement administrative matters, but also in their divorce, custody and family law matters.
In Bill's criminal and family law practice, he has handled everything from high conflict custody and high asset divorces to Capital Murder cases. Bill is known for his tenacious handling of his cases, as well as his attention to detail. Every case and client matters to Bill and getting the best result is what is important to him and his staff.
William Bennett is recognized by the National Trial Lawyers' Association as a Top 100 Trial Lawyer, and he is a specialist in the field of Homicide Defense. Although Bill tries many cases, he understands that resolving a case without a trial is often in a clients best interests. As a opposed to trial, many of Bill's cases are resolved through meticulous work and rigorous negotiations.
Consult With An Experienced Criminal and Family Law Attorney.
Admitted:
Florida Bar 1987 U.S. District Court for the Middle District of Florida in 1989.
---
Education:
Florida State University, J.D. 1987. Florida State University, B.A. Criminology (Magna Cum Laude)
---
Certifications:
Death Penalty Qualified Lead Trial Attorney. Formerly Florida Supreme Court Certified Mediator. Recognized as "The National Trial Lawyers' Top 100." Rated as an "AV" level attorney by Martindale Hubbell. An "AV" rating means that an attorney had received the highest rating for excellence in professionalism, skill and integrity. Read More
Clearwater Divorce Attorney
William B. Bennett, P.A. puts his clients first and works hard to assist them with all types of family law legal matters from divorce to paternity cases. You can trust in us that your case in the reliable hands of a dedicated Clearwater family law attorney when you call for assistance on your case.