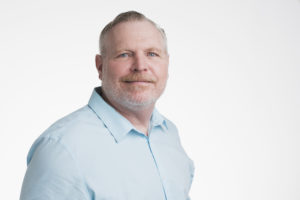 Kevin is the Office Manager and paralegal at William B. Bennett, P.A. He works closely with and under the supervision of William B. Bennett.
Kevin was born in Levittown, New York and was raised in Pinellas County Florida where he attended Dunedin High School. Upon graduating from High School, Kevin attended St. Petersburg Jr. College and graduated from Florida State University with a Bachelor of Science degree in Criminology.
Kevin joined the Pinellas County Sheriff's Office in 1986 and retired at the rank of Lieutenant in 2012. During his service with the Sheriff's Office, Kevin worked as a Detective for almost a decade while serving in the Burglary Unit, the Robbery Unit and the Homicide Unit (CAP). Kevin investigated hundreds of cases such as: Fraud, Grand Theft, Burglary, Robbery, Sexual Battery and Homicide. Through his years of dedicated service, Kevin was promoted to the rank of Sergeant and then Lieutenant. Kevin also worked as a Shift Commander in the Patrol Operations' Bureau and Section Commander in the Youth Education Section and Community Services Section. During that time, Kevin communicated invaluable input into the agency's General Orders and Standard Operating Procedures. Most notably, Kevin gained advanced knowledge in the area of Domestic Violence while assisting the agency in developing General Orders and Standard Operating Procedures involving those investigations. Kevin's experience as an investigator, his tenure as a commander and his knowledge in the area of Domestic Violence are a great assistance in both Family Law and Criminal Law cases handled at the Law Office of William B. Bennett, P.A.
On a personal note, Kevin is the brother of William B. Bennett. Kevin is a Father of two who enjoys playing music and brewing craft beer. Kevin plays the drums and the bagpipes and is a former member of the City of Dunedin Pipe Band. Kevin is a Notary who holds an active Real Estate License. He also possesses a Brewing Arts Degree from the University of South Florida (St. Petersburg). Kevin was a former brewer at the Brew Hub in Lakeland and has brewed craft beer at breweries in the cities of Dunedin and St. Petersburg.