We Are A Family Lawyer Team of Attorneys Who Resolve a Full Range of Family Law Issues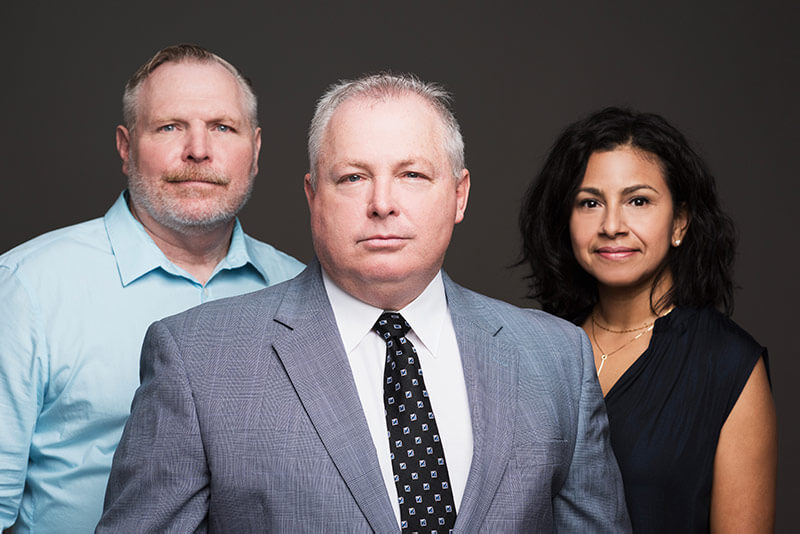 As a family lawyer firm, our client-centered approach is designed to create successful individualized solutions that incorporate a wide spectrum of methods, tactics and options available to you in the family law system. In order to resolve the issues affecting your family, consult us about:
Family Lawyer for Clearwater, FL, St. Petersburg and all of Pinellas County
To resolve your family law issues, you want the most comprehensive, effective representation available. Florida family law attorney William B. Bennett PA advises you about your options and is able to engage a plan of action that best accomplishes your objectives. Our St. Petersburg divorce attorneys are:
Experienced — each has practiced more than 25 years
Supreme Court certified mediators who can facilitate mediation
Strategic negotiators who can represent you during mediation
Assertive litigators with substantial trial experience
Skilled appellate advocates
AV® and BV® Preeminent™ Peer Review Rated by Martindale Hubbell®
Focused on a client-centered approach that achieves results
Therefore, by utilizing our vast range of skills and experiences, our dedicated team can handle every aspect of your divorce case — including assets and child support. Hence, consult with an experienced and aggressive St. Petersburg family law attorney to resolve your issues.
Let experienced Clearwater and St. Petersburg divorce law firm William B. Bennett, P. A. answer all of your questions about family law issues. Call our Pinellas County family law firm at (727) 821-8000 or contact us online to schedule an appointment.
St. Petersburg Child Custody Attorney
---
Handling Child Custody and Timesharing In Clearwater and Pinellas County, Florida
St. Petersburg family lawyer William B. Bennett, P.A. assertively advocates for the well-being of children. Throughout our more than 25 years of experience, William B Bennett, P.A. has witnessed the positive results of successful timesharing plans and have made children a priority as a practicing child custody attorney.
To develop an effective plan, our team consults with you about your parenting goals and your children's needs. We thoroughly advise you of your options and the potential outcomes of the various legal approaches to finalizing a parenting plan. We then formulate a comprehensive divorce strategy that incorporates the best child custody and visitation arrangements for your children.
Best Interests Of The Child
The court determines who gains primary custody — or if a joint custody arrangement is appropriate — based on the children's best interests. Important considerations include:
Your and your spouse's fitness as parents
Anticipated division of parental responsibilities
History of behavior that demonstrates your commitment to your children's upbringing
Stability of your home environment
Continuity in the children's home, school and community
Judges in St. Petersburg give equal weight to fathers' and mothers' rights, and they focus on creating the most beneficial situation for the children. In some cases, grandparents' rights are considered by the courts.
Parental Involvement
Courts encourage involvement with both parents except when the contact is detrimental to the children. The court may restrict the rights of one parent if it finds:
A history of domestic violence
Abuse of drugs or alcohol
Mental illness
An unsafe or unhealthy home environment
As a child custody attorney, William B. Bennett, P.A., can help you protect your family if the other parent poses a threat to your children. We may seek restricted or supervised visitation by the other parent in some circumstances. When appropriate, we initiate dependency proceedings or file for a domestic violence injunction.
Consult St. Petersburg divorce attorney, William B. Bennett, P.A. about divorce mediation and timesharing arrangements
Learn more about creating a timesharing arrangement that supports your children after divorce. Call St. Petersburg family law firm William B. Bennett, P.A. at (727) 821-8000 or contact us online.
Florida Supreme Court Certified Mediators
---
A Family Lawyer Empowering You To Effectively Resolve Your Conflicts Outside of Court
Our Florida Supreme Court certified mediator, William B. Bennett, P.A. effectively guides disputing parties toward win-win solutions using sophisticated alternative dispute resolution (ADR) techniques. Our professional mediation services include family law, civil and appellate mediation.
William B. Bennett, P.A. creates a professional environment that is conducive to cooperation, and our mediators possess the skills to help feuding couples, business partners and civil claimants find common ground. To assist you in achieving your goals, we offer:
Mediators with more than 25 years of litigation and mediation experience
Florida Supreme Court certified mediators with extensive ADR training
Comfortable, professional facilities
Wi-Fi connectivity so you can remain productive during your sessions
Benefits of Mediation
Mediation is anti-trial. Usually you can avoid litigation — and the stress, expense and time that a trial involves — by engaging in this powerful ADR method. Mediation typically:
Preserves amicable relationships
Causes less anxiety than trial
Expedites the process of resolving your conflicts
Costs less than litigation
Puts decisions in your hands rather than the courts'
The Mediation Process
Led by a trained facilitator, the mediation method helps opposing parties recognize their shared objectives. Our mediators then work with each side to develop reasonable compromises on contentious issues. We present you with an equitable settlement at the close of your mediation sessions.
Learn how a Florida certified mediator can help you successfully resolve your conflicts
Find out more about how the mediation process guides disputing parties toward equitable solutions. Call Clearwater and St. Petersburg law firm William B. Bennett at 727.821.8000 or contact us online to learn more about this effective alternative dispute resolution method.
Dependency Proceedings Law Firm in St. Petersburg
---
A Family Lawyer Representing Children's Best Interests In Florida's Unified Family Court
Florida's Unified Family Court (UFC) system is designed to provide an integrated, comprehensive approach to family issues. The UFC hears cases involving domestic relations, delinquency and dependency. Our family law attorneys have more than 25 years of experience in the Pinellas County UFC system. We represent the rights of children and the guardians who are able to offer children safe, healthy homes.
Advocating For Your Rights In Dependency Hearings
The dependency court hears a variety of cases geared toward children's temporary and long-term placement and support. Always with the children's best interests in mind, the court may consider issues involving:
Family time
Visitation
Drug treatment for parents and children
We develop comprehensive strategies for addressing vital questions by the court and assisting in the development of case plans. Our certified mediators negotiate solutions that create a positive environment for your family.
Grandparents' Rights
Grandparents have a special bond with children and can give them a strong sense of stability and identity. Yet, grandparents have few rights in traditional child custody proceedings. We help grandparents obtain visitation or custody during dependency hearings by proving the substantial benefits to the children of preserving these important relationships.
Learn how Pinellas County dependency court attorneys can help you give your family a healthy, happy home
Clearwater and St. Petersburg dependency court lawyers at the law firm of William B. Bennett, P.A. can guide you through Florida's Unified Family Court. Call William B. Bennett, P.A. at 727.821.8000 or contact us online to get the support you need in dependency court proceedings.
The Domestic Partnership Attorneys in St. Petersburg, FL
---
Legal Options For Same-sex and Unmarried Heterosexual Couples
Passage of domestic partnership ordinances raise many questions about how registration can benefit you, what its limitations are and what types of responsibilities are involved. With more than 25 years of family law experience, the Domestic Partnerships lawyers at St. Petersburg law firm William B. Bennett can provide you with the answers.
Benefits of Domestic Partner Registration
You acquire many of the advantages of marriage through domestic partnership registration within the jurisdictions that recognize your status, including:
Shared parental rights
Eligibility for public benefits
Inclusion of your domestic partner and children on your health insurance
Assistance of the family law courts in settling disputes
Property rights if your relationship ends
In addition to financial and parental protections, you may enjoy greater stability and legitimacy in your relationship through the process of registering your domestic partnership.
Options for protecting your rights outside of marriage
Your relationship is not universally recognized, however, and so your rights and privileges are limited to select jurisdictions. The federal government, many states and most jurisdictions within Florida do not grant crucial benefits to domestic partners. We advise you on methods for protecting your family, such as:
Contracts that reflect the property rights of both partners
Deeds that protect real estate rights if one partner dies or the couple separates
Wills that protect each partner when the other dies
Advance directives that grant each partner surrogacy
Pre-registration agreements that establish terms should your relationship end
Learn more about your domestic partnership rights from an experienced family lawyer right here in St. Petersburg
Consult the Domestic Partnerships lawyers at the St. Petersburg and Clearwater law firm of William B. Bennett, P. A. at (727) 821-8000 or contact us online to determine your rights, responsibilities and options under changing laws.
Experienced St. Petersburg Family Lawyer and Asset Protection Attorney
---
Asset Protection and Distribution during a divorce in Florida can be a tricky topic. The law can be interpreted in different ways.
After building assets throughout your life, divorce may trigger feelings of uncertainty and concern about your financial future. St. Petersburg family lawyer William B. Bennett, PA has more than 25 years of experience devising asset protection and distribution plans. So, we are confident in our ability to help you reach the most equitable settlement during mediation or advocate for your rightful property distribution at trial.
Factors Considered By The Courts
Under the Florida statutes that govern the equitable distribution of marital assets and liabilities, each spouse receives an equal share of marital property. This is not as straightforward as it sounds, however. The law permits unequal distribution under justifiable circumstances. In determining whether you deserve a larger share, the court considers:
Contributions you made to the marriage
Care and education you provided to your children
Your economic circumstances
How long you were married
Sacrifices you made in your career to benefit the marriage
Assistance you gave to build your spouse's career
Need to maintain your business interests without interference from your spouse
Value you added to your spouse's acquisition of assets and production of income
Best interests of your children in decisions regarding your marital home and assets
Your spouse's actions taken immediately prior to or after the divorce petition was filed
Identifying and Preserving Non-marital Assets
Not all of your assets may be subject to division. Our strategic divorce team can help you identify property you owned prior to your marriage and prove that it has not been coming led with your marital property. Our St. Petersburg property division lawyers also assist you in protecting your business by keeping it outside the scope of your divorce.
Learn How You Can Protect Your Pinellas County Assets By Letting An Experienced Family Lawyer Formulate An Asset Protection Plan
Learn about how you can protect your financial future during your divorce. Call St. Petersburg family law firm William B. Bennett, P.A. at (727) 821-8000 or contact us online.