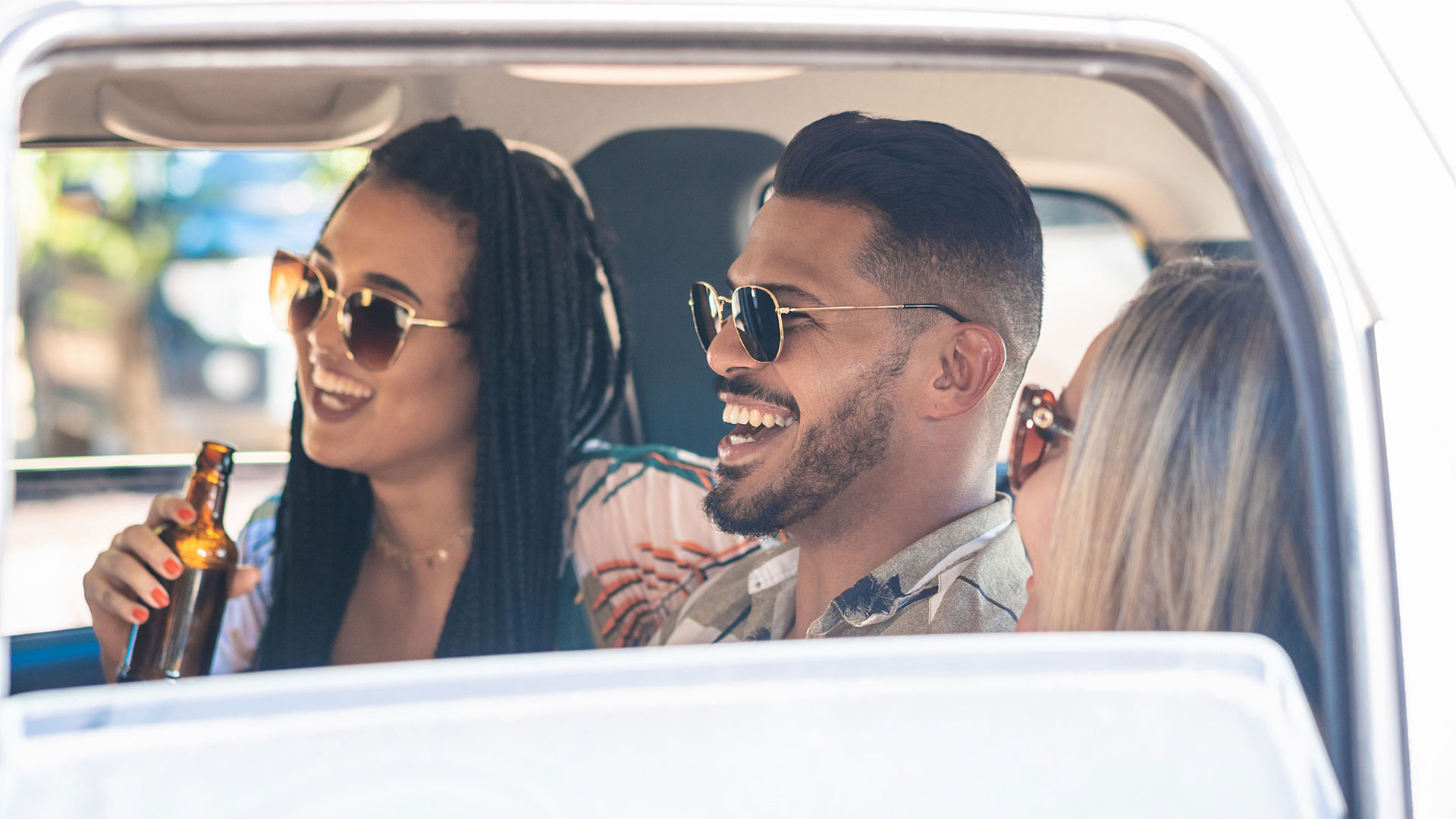 Think again about taking that roadie. The Florida Open Container laws are stricter than you might think.
Florida has laws regarding open containers designed to prevent drivers and their passengers from possessing alcohol in their cars. Passed in 1988, the laws not only cover moving vehicles, but also address parked vehicles on and off public property. While open container laws are different from state to state, the DUI attorney at the Law Office of William B. Bennett can help shed some light on the laws here in Florida.
Can You Carry An Open Container In The Car?
No. It is illegal to possess an open container of alcohol in the car according to Florida law. The law specifically states that open containers of alcohol that are immediately available to drivers and passengers are strictly prohibited. This refers to any bottle or container of alcohol where the seal has been broken and can be consumed. Violation of this law is considered a non-moving traffic violation and is punishable by a fine.
What Is The Florida Open Container Law?
Florida's open container laws specifically states that a person can not operate a vehicle or ride in a vehicle with an open container of alcohol. The law defines an open container of alcohol as any bottle or container of an alcoholic beverage where the opening seal has been broken or a container where the alcoholic beverage may be readily consumed.
The law covers all public roads and any areas surrounding a road such as alleys, sidewalks and ditches.
Can I Drink Alcohol In An Uber?
In Florida, it is illegal to drink alcohol in an Uber, Lyft or any other ride sharing situation. There are certain exceptions where you can drink in certain types of commercial vehicles such as a limousine. However, the Florida law does not consider Uber and ride sharing cars as commercial vehicles. In most cases, ride sharing drivers do not carry a commercial vehicle license. Even if they do, the ride sharing services, such as Uber and Lyft, are not considered commercial activities in the State of Florida.
May I Take A Bottle Of Wine Home From A Restaurant?
Yes. As long as you follow a few simple rules, you are allowed to take an open bottle of wine home from any restaurant. You must show proof that a meal was purchased along with the wine at the restaurant. The open bottle of wine must be secured in a locked glove box or trunk. If the vehicle does not have a trunk, the bottle must be placed behind the last seat in the car out of reach. Following these simple rules allows you to take an open bottle of wine home from a restaurant.
What Is The Penalty For Having An Open Container?
If you are found to have an open container in your vehicle, the punishment is a non-moving traffic violation and a fine up to $1,000. It is also possible that your license can be suspended for up to six months. While getting a ticket doesn't sound like much, the additional punishment can be seriously inconvenient. Furthermore, you will likely be required to appear in court. If you do not show, a warrant will be issued for your arrest and you will then be facing a misdemeanor criminal charge.
Call Us To Help Fight Your Open Container Charge
If you have been charged with an open contain violation, we may be able to help. Depending on the nature of your case, there are possibilities of having your charges dropped. Compared to other DUI related charges like DUI Manslaughter, an open container violation doesn't seem like much. However, it can cause a disruption to your ability to drive, not to mention incur a very expensive fine. Call us today at (727) 821-8000 for a free consultation on your case or contact us on our website here.
Posted in: Criminal Defense Law, DUI