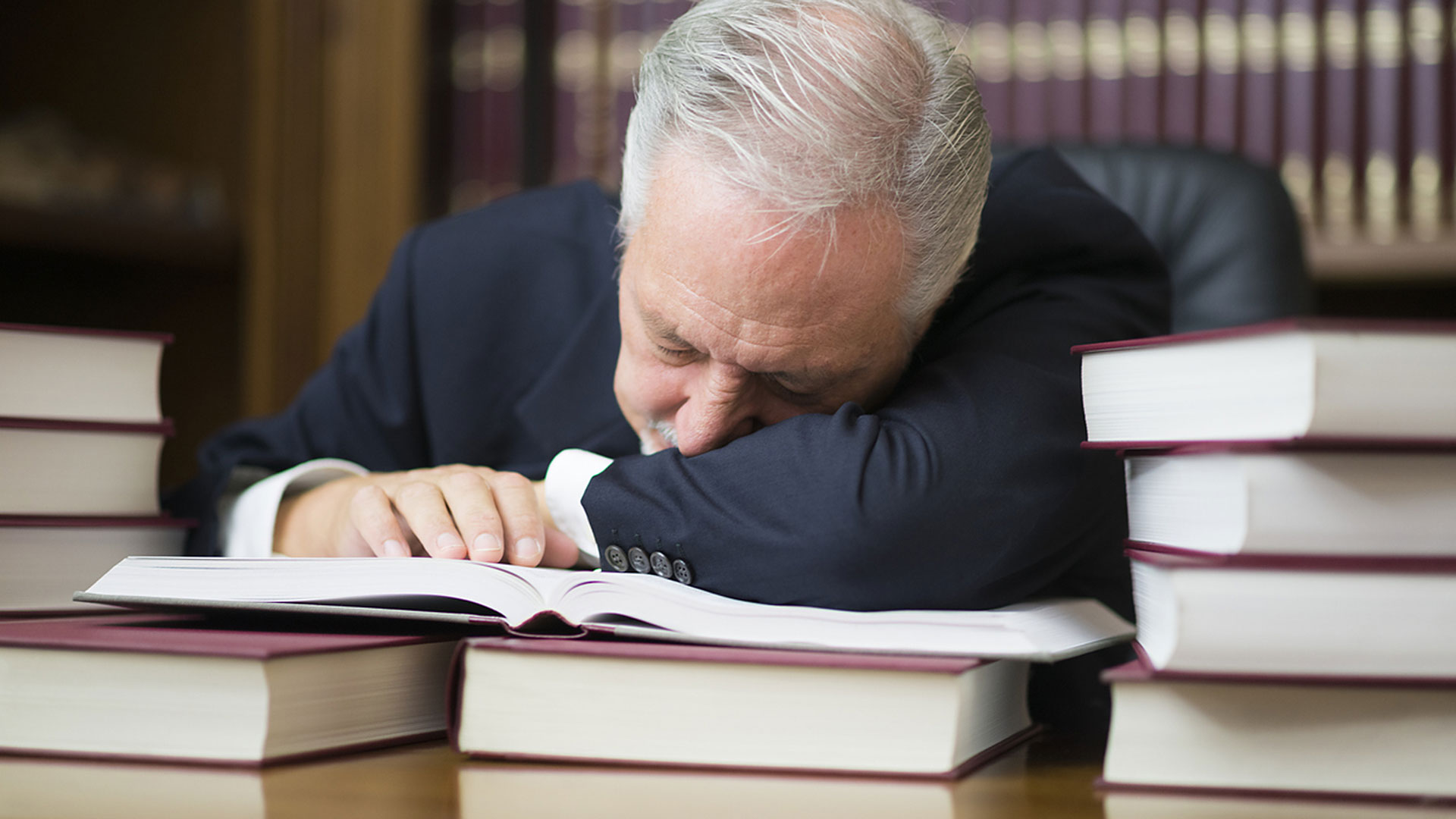 Unfortunately, Bad Lawyers Do Exist. Here's How You Might Determine If Yours Is An Incompetent Lawyer And What You Can Do About It
The American Bar Association indicates that attorneys can have up to a 17% chance of being sued for malpractice by their clients. Legal malpractice is when services are rendered by an attorney that cause provable harm to a client's case and/or well-being. Not every attorney is an incompetent lawyer, but that doesn't mean they are always doing a good job.
When you hire a lawyer, whether it is to represent you during a divorce or for a criminal charge, you need to feel confident that they are representing your interests in the best way possible. This article will help expose some tell tale signs of a bad lawyer, so you know how to make a good choice when you are in need of legal advice.
What Are The Signs Of An Incompetent Lawyer?
When you hire an attorney, you should always feel like they are there fighting for your rights and helping you navigate the complex legal system. When you hire an attorney, typically it means you are dealing with a crisis and the last thing you need is to have an actual crisis with your legal representation. As a precaution, here are a few things to watch out for and avoid when looking for an attorney.
Poor Communication
It is normal for clients to have a lot of questions regarding their case and good attorneys will likely stay in touch regarding what is happening. Good lawyers will show an eagerness to answer their client's questions. If you are contesting the custody of your children or fighting for child support, you need an attorney who will keep you updated every step of the way.
If you are contacting your attorney and they regularly fail to return calls or messages, you may want to consider this a bad sign. The court system can definitely keep attorneys very busy. However, that is no excuse for not returning calls to their clients. In an ideal situation, an attorney will have a staff available to answer basic questions or schedule a time for when the lawyer can talk to answer your questions.
They Are Not Upfront Or Honest About Their Billing Practices
Like any business owner, attorneys need to make money in order to earn a living. While hiring a lawyer can seem expensive, many clients don't realize or understand the amount of overhead that goes into their case behind the scenes. That is no excuse to be surprised by unexpected legal fees that were never discussed in the beginning.
Some common practices by unscrupulous lawyers might include padding of their time, vague billing details that leave you confused about what you are paying for or adding "surcharges" on top of legal fees. A good attorney will discuss their fee structure up front, let you know what expenses and costs could arise in the future and have a clear and simple billing process.
Lack Of Confidence
Yes, of course we want to hire an attorney that we feel we can trust will get us the result we desire. However, any attorney that promises you will get the result you want, should raise a big red flag. The modern legal system contains a lot of moving parts. A good attorney should be able to navigate the legal system well enough to make a reasonable guess at the result a client will get. However, no attorney can guarantee any result.
If your lawyer sounds like a used car sales person, be very cautious. You might have an incompetent lawyer. Clients want an attorney that will fight hard for their case, but even the very best attorney in St. Petersburg will know they can't promise a positive outcome. When looking for an attorney, you want one that will be honest at every step of the way, even if that honesty hurts.
They're Unprofessional
Your lawyer's poor decisions can possibly have a negative impact on your case, especially when those decisions cross over into unethical behavior. When we are embroiled in a legal battle, we always want to win, but if your attorney is breaking the law or lying to help you win, you both could be at risk for serious consequences. Below are some examples of possible unethical behavior exhibited by an incompetent lawyer.
Regularly missing court dates or showing up late to meetings.
Refusing to return your calls within a reasonable timeframe.
Missing filing deadlines, completing legal forms incorrectly or filing incorrect paperwork with the courts.
They know there is a conflict of interest in the case, but they ignore it and proceed with the case anyway.
They make important decisions regarding your case without discussing it with you first.
They Lack Compassion
Clients deserve to have a lawyer that empathizes with their particular situation. If the attorney doesn't seem to care about the details of the case, then they should not be negotiating a case with a prosecutor or litigating a case in front of a jury. If they don't have time to express compassion for their client's situation, how can they possibly convince a judge or jury to rule in their client's favor?
Disrespect Among Peers
Believe it or not, attorneys are actually considered low in the hierarchy of the legal realm. They have to work hard to move up in the ranks. If you witness a lack of respect for an attorney, be it a former client, another lawyer or those in the courtroom, it should be a red flag.
If you happen to be going through a divorce, pay special attention while in divorce mediation and how the other attorneys or legal professionals react to your lawyer. Do they grant them courtesy and respect or can you tell they have distain towards them? If you sense there is a lack of respect for them, you may want to consider a change in legal representation right away.
If You're Concerned About Your Legal Representation, The Law Office Of William B. Benett, P.A. May Be Able To Help
Trying to figure out whether you are choosing a good lawyer or not while already under enormous stress can feel impossible. Hopefully, this article will provide some guidance that will help you make the right choice. If you already have legal help and are concerned about your attorney's lack of professionalism, it may be time for a switch. Call the Law Office of William B. Bennett, P.A. at (727) 821-8000 and see if we can help. You can also contact us on our website here.
You may think that switching attorneys in the middle of a case can hurt the outcome. However, nothing will hurt it more than sticking with an attorney that doesn't care about the outcome at all.
Tagged with: American Bar Association, Hiring A Lawyer, William B. Bennett
Posted in: General Legal Processes